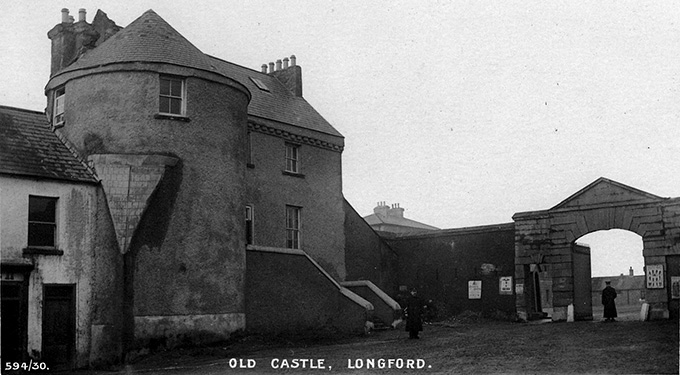 Welcome
Welcome to www.longfordatwar.ie. This site was developed as part of Longford's commemoration of the centenary of the First World War. It also aims to remember all of those from the county who served in past conflicts, including the Easter Rising of 1916.
The database which can be accessed from the site includes details of the Longford people who died in World War I either in combat or from injuries. Included are those who were born in the county and those from elsewhere who lived in it at the time of their enlistment.
We also wish to record information on those from Longford, either natives or residents, who served in World War I or in various other conflicts. In that regard, we are appealing for help from anyone who has information to submit it. Our aim is to identify as many men and women as possible so that they will be remembered.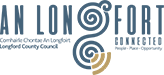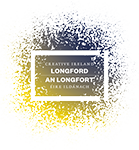 Soldiers Who Died 100 Years Ago This Month
Donlon, John
Died: 04.11.1919
John* was born c.1871, likely near Curry, Co. Longford**. The family later resided in Killashee, as John's father and wife were resident there at the time of his death. He was one of a large family, having two brothers (Denis and Peter) and four sisters, (Mary, Katie, Annie and Elizabeth)***.
had two brothers: Denis (Killashee) and Peter (Reading?) and sisters Mary, Kate, Annie and Elizabeth, who lived in Grillagh, Garden City and Long Island, New York. One aunt, Anne Malone, lived in Moydow. He married Mary Murtagh (born 1868) of Clonmore, Kilashee, on 4 February 1914. They did not have any children.
John had previously served with the Leinster Regiment prior to reenlisting in October 1914. On reenlistement he was posted to the 3rd Battalion, before being posted to the 2nd Battalion in January 1915. In June 1915 he was transferred to the Depot, before being transferred back the 3rd Battalion a month later. John was then posted to the Royal Irish Fusiliers in December 1917. During the war he served in both France - where he received a gun shot wound to the arm on the 31 May 1915 - and in India in from 1917 to 1919.
John died at sea due to heat stroke. He was travelling on the HMS Colombo, likely returning home from service in India.
Bond, Henry Hendley
Died: 10.11.1919
Henry was born in Ballymahon 13 June 1873, the son of Henry Bond, and his wife Mary Hendley. At the time of his birth, Henry Sr - who was also born in Co. Longford - was a captain with the Royal Artillery, who later rose to the rank of Major General. They lived initially in Moigh, Ballymahon, before moving the East Indies and later England (Solihull), before settling in Castlelyons Co. Cork.
Henry Hendley was a career soldier with the Royal Artillery, like his father, entering the Royal Artillery academy in Woolwich when he was a teenager; he saw action in the Second BoerHe progressed to the ranks and was made Captain in April 1900, and had risen to the rank of Major by 1911, as recorded in the census of that year.
Bond entered the war after the declaration and saw action at Salonika. In 1917, Lt Col Bond was awarded the Distinguished Service Order (D.S.O.) Shortly before his death, Henry was also appointed as a Commander to the Order of the Crown of Romania.
In addition to his army service, Henry was a keen sportsman, and was especially a cricketer, having played with the Europeans during his time in India.
Henry was ill for eighteen months before his death, from degenerative neurological disease. He passed away at Hampstead, Glasnevin in north Dublin.
MacHugh (alias James McDonnell), Alfred James
Died: 19.11.1919
Alfred MacHugh was born 9 July 1875 in Longford town; he was baptised in St. Mel's Cathedral on the 13 July 1875. He worked as a journalist and editorial cartoonist with the Roscommon Herald, 1898-1900. He disagreed with its editor Jasper Tully and was convicted of assaulting Tully during a row. MacHugh was imprisoned for a month in Sligo and on his release, was employed by the Sligo Star. He was effectively dismissed from it in 1902 after writing a scathing editorial about King Edward VII.
MacHugh lived in England for some years and moved from Liverpool to Dublin c. 1914. MacHugh served in the Irish Citizen Army using the alias 'James McDonnell'. He did guard duty at Liberty Hall in the weeks before the rising. MacHugh was part of the contingent led by Captain Seán Connolly that occupied City Hall on Easter Monday, after abandoning a plan to take Dublin Castle. MacHugh and three other Citizen Army members occupied the near-by Dublin Evening Mail office, Parliament Street. He was wounded in the leg while on the roof of the building. After the rising, he was detained for a short period.
He continued to live Dublin for some time and taught Irish. Eventually, he returned to Liverpool where he worked as an oil mill labourer and died there in 1919. MacHugh is buried in Ardagh and his headstone, inscribed in Irish, mentions that he served in the rising.
nterestingly, Alfred's elder brother, Victor Patrick MacHugh served with the British Army and fought in WW1. His younger sister, Mary Eveleen ran a bicycle shop on Talbot Street in Dublin for many years and was a strong supporter of Irish freedom.