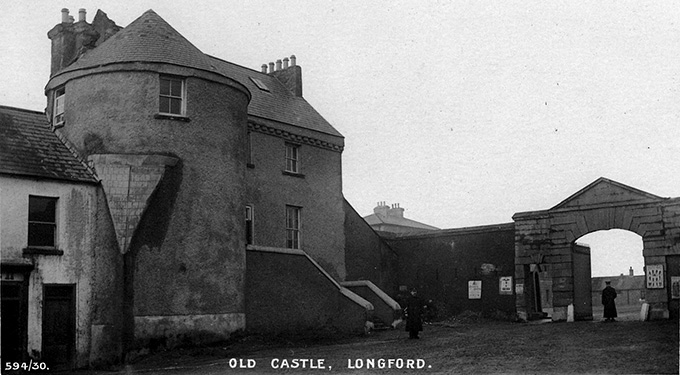 Welcome
Welcome to www.longfordatwar.ie. This site was developed as part of Longford's commemoration of the centenary of the First World War. It also aims to remember all of those from the county who served in past conflicts, including the Easter Rising of 1916.
The database which can be accessed from the site includes details of the Longford people who died in World War I either in combat or from injuries. Included are those who were born in the county and those from elsewhere who lived in it at the time of their enlistment.
We also wish to record information on those from Longford, either natives or residents, who served in World War I or in various other conflicts. In that regard, we are appealing for help from anyone who has information to submit it. Our aim is to identify as many men and women as possible so that they will be remembered.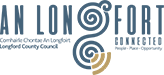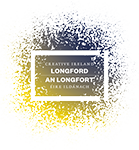 Soldiers Who Died 100 Years Ago This Month
Reynolds, George
Died: 04.01.1918
George was born c. 1893 in Longford. He enlisted in the Connaught Rangers Special Reserve at Boyle in January 1911. He served in France from the 7 October 1914 to 1915. He was discharged from the army on medical grounds in September 1915, likely at Renmore Barracks in Galway.
He was admitted into hospital care in Mullingar Asylum (now St. Loman's Hospital)* in August 1915 and passed away in January 1918 as a result of tuberculosis.
George was one of a family of 6, others including William, Patrick, Anne and Elizabeth. All except George were born in Leitrim. They lived on St. Michael's Road in 1901 and at that time George Snr. was a lamp-lighter.
Heavey/Heavy, Thomas
Died: 20.01.1918
Thomas was likely born in Cartrongeeragh on the 18 October 1869, although he was inconsistent with his age in different sources. Thomas married Susan Kelly on the 6 July 1903*. They did not have any children. Prior to the War, Thomas resided in Scotland for some years in search of work.
Thomas was an experienced soldier, previously serving with the Leinster Regiment and the 4th Connaught Rangers; he had served in the 2nd Boer War, earning the Queen's Clasp He enlisted in for war service in Boyle, Co. Roscommon, on the 22 August 1914; his initial term was for three years or the duration of the war. However, as he had given his age as 40 on his attestment - towards the upper limit for service, despite being in fact 45 - they gave him dispensation to be dismissed ASAP should the war be over in a period of less than three years. This was not to be.
Pte Heavey was initially stationed at Home (Curragh, Co. Kildare and then Hackwood Park, Basingstoke), but was sent with the Mediterranean Expeditionary Force to Gallipoli (Anzac) in July 1915. There he most likely took part in some of the most notorious battles including the landing at Suvla, and Battle of Sari Bair and the Capture of Chocolate Hill; it possibly during either the Battle of Sari Bair or the Capture of Chocolate Hill he received a gun shot wound to the leg on the 10 August 1915, and was invalided to Malta. At the end of September 1915 his batallion was transferred to Mudros and then onto Salonika where his battalion engaged with the Serbian Army in the actions at Kosturino, Capture of the Karajokois and the Capture of Yenikoi. Thomas remained at Salonika until May 1916 when he was brought home for a number of months.
Thomas transferred to the 2nd Royal Irish Fusiliers on the 4 August 1916 before they returned to Salonika later that month. He likely took part in further actions here with his new regiment including: the capture of Karaj