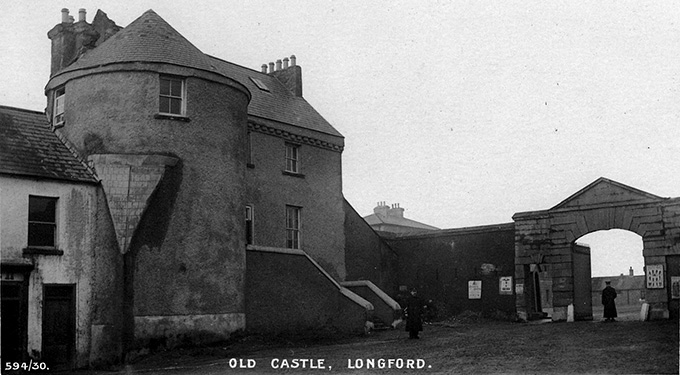 Welcome
Welcome to www.longfordatwar.ie. This site was developed as part of Longford's commemoration of the centenary of the First World War. It also aims to remember all of those from the county who served in past conflicts, including the Easter Rising of 1916.
The database which can be accessed from the site includes details of the Longford people who died in World War I either in combat or from injuries. Included are those who were born in the county and those from elsewhere who lived in it at the time of their enlistment.
We also wish to record information on those from Longford, either natives or residents, who served in World War I or in various other conflicts. In that regard, we are appealing for help from anyone who has information to submit it. Our aim is to identify as many men and women as possible so that they will be remembered.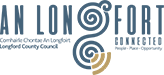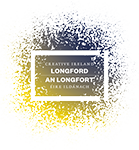 Soldiers Who Died 100 Years Ago This Month
McGuinness, Joseph
Died: 31.05.1922
Joe McGuinness was born in 1875 in Cloonmore, Tarmonbarry, County Roscommon. He lived in Longford town for a period after his return from the USA in 1902. He was a member of the local Gaelic League branch. He moved to Dublin where he ran drapery shops. McGuinness became active in the Volunteers, serving as a lieutenant in 'C' company, 1st battalion, which was commanded by Ned Daly. His wife Katherine Farrell was a member of the Central Branch of Cumann na mBan.
On Easter Monday, McGuinness was among the first Volunteers into the Four Courts at the start of the rising. He remained there throughout the week and his wife was also a member of the garrison. He was detained after the surrender and sentenced to ten years' imprisonment, which was later commuted to three.
McGuinness was in Lewes Gaol, England, when in May 1917 he was elected an MP in the famous South Longford by-election. The slogan used was 'Put him in to get him out' and the result was evidence of the rise of Sinn Féin at the expense of the Home Rule Party. He was released as part of an amnesty in June 1917.
McGuinness was re-elected in 1918 and returned to the Dáil unopposed in 1921, and on both occasions, he was also in prison. He was appointed director of elections for Sinn Féin in 1919 and briefly served as Director of Trade and Commerce (the equivalent of a ministry) late that year.
McGuinness died at his home in 1922.