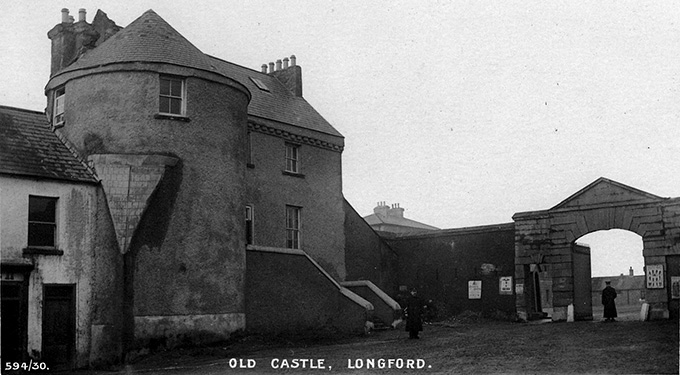 Welcome
Welcome to www.longfordatwar.ie. This site was developed as part of Longford's commemoration of the centenary of the First World War. It also aims to remember all of those from the county who served in past conflicts, including the Easter Rising of 1916.
The database which can be accessed from the site includes details of the Longford people who died in World War I either in combat or from injuries. Included are those who were born in the county and those from elsewhere who lived in it at the time of their enlistment.
We also wish to record information on those from Longford, either natives or residents, who served in World War I or in various other conflicts. In that regard, we are appealing for help from anyone who has information to submit it. Our aim is to identify as many men and women as possible so that they will be remembered.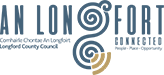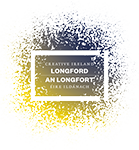 Soldiers Who Died 100 Years Ago This Month
Mulvey, James (a.k.a. Michael)
Died: 02.02.1919
James Mulvey was born 26 February 1902 at Ballybrien, near Granard and baptised in March 1902; he was the middle child of a large family of at least nine children.
James enlisted in Mullingar in September 1918 with the Leinster Regiment, giving his age as 18 years and 4 months. James was only 16 when he enlisted, and it appears that he took the name of his brother, Michael - who was four years older - to allow himself to be enlisted*. James then transferred to the 4th Royal Irish Regiment on the 11th of October or November 1918. He had completed only four months home service at the time of his death.
At the time of enlistment James was living with his sister Mrs Kathleen Moynihan in Coole, Co. Westmeath. He died in 1919, possibly a victim of the Spanish 'Flu (H1N1) epidemic at Fargo Military Hosptial, Salisbury.
O'Flynn/ Flynn, Patrick
Died: 12.02.1919
Patrick Joseph Flynn was born 19 May 1896* in Newtownforbes, Co. Longford; he was the son of John Flynn, a school teacher. Prior to the war Patrick was working as a clerk.
Patrick originally enlisted for war service iwith the British Army, before transferring to the Royal Flying Corps (RFC) in December 1917,, which became the Royal Air Force in April 1918. At that time, Patrick held the rank of Private 2nd Class, and was promoted to Sergeant in August 1918. His role as an observer, part of the non-pilot flight crew whose role was primarily reconnaisance and, where necessary, engage with enemy aircraft. Flynn died of pneumonia in 1919, not long after the war ended, which was likely connected to the 'Spanish Flu' pandemic of 1918-1919.
Lyons, Thomas
Died: 14.02.1919
Thomas was born 3 February 1901 in Longford town.
Pte Lyons died in the Southern General Hospital, Portsmouth. He had just turned 18 less than two weeks prior, therefore it is highly unlikely that he had served in the Great War. He died in the 5th Southern General Hospital in Portsmouth, from pneumonia, possibly related to the Spanish Flu pandemic.
Thomas's brother Michael also served in the war. His sister, Margaret McNally of 6 St. Bridget's Terrace, was listed as his guardian.